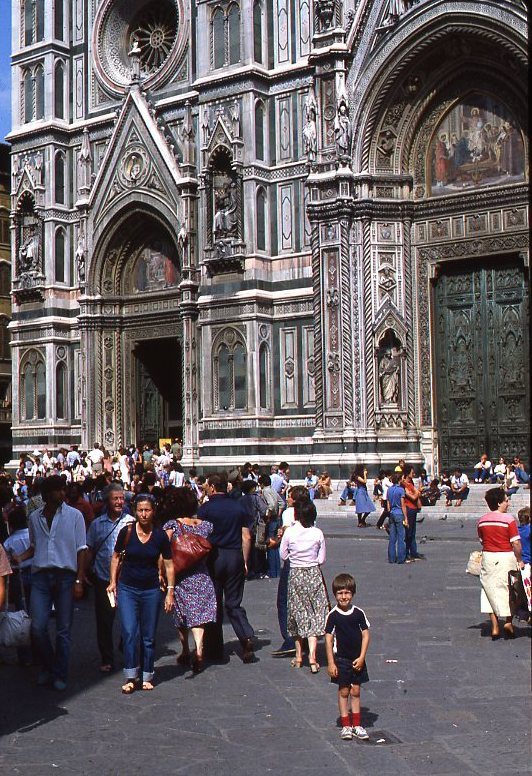 I'm a second-generation Dutch American—engineer, philosopher, entrepreneur, wine historian, author and educator.
My father was born in '44 under Nazi occupation in Holland. He immigrated to the United States when he was eight years old, working double shifts through school before joining the United States Navy. Growing up as a Navy kid, my earliest memories and school experiences took place across Western Europe and centered in Holland where we lived until I was seven.
My father's belief in the power of a good education explains my engineering background, while my love for history and ideas explains the rest. I believe it was the early experiences of travel and encountering old cities and cultures that led to my lifelong passion for history. I love history—any form of it from a history of religion, philosophy, science, education, to a history of human rights and justice. Most of my education and the things I have pursued or written about all begin with a historical foundation.
I also believe history unlocks creativity, which is why I pursued church planting and non-profit leadership early in my career. Out of the collaboration and collective efforts at Antioch Church, we were able to develop a theology of justice and launch The Justice Conference in relationship with World Relief. The Justice Conference is now led by the Tearfund communities worldwide with conferences in eleven countries.
At Antioch, we were also able to birth and lead an international graduate school, Kilns College, that reached hundreds of students around the world helping them grow in creative leadership, theological reasoning, and a deeper understanding of social justice. 
It was through the travel for Kilns College and The Justice Conference that I was able to reconnect to my love of European history as well as exploring and learning more about the complicated story of Colonialism and New World Wine.
I still enjoy teaching and consulting with organizations, but, following a Crohn's diagnosis, I spend most of my time exploring the never-ending connections between history, philosophy, culture and wine. I've learned that the best way to de-stress in life is to return to one's first love!
This has led to the formation of winehistorytours.com and (the soon to be launched) thisdayinwinehistory.com
Join our mailing list if you would like to be on the e-mail list for our next trip exploring wine, history and culture in the Old World or if you'd like to partner with one of the above organizations. 
I also love helping others launch businesses and movements and would be happy to explore how I might collaborate with you on your project—simply drop me a note under consulting. 
I hope you are able to work in the area of your first love too and, if you're lucky, start your own projects!
Just because we can't fix the world,
doesn't mean we can't change it.